Our Office
Let our team of experts help guide you through legal matters.
Our History
Allen Young began practicing law in 1971. In his early years, Allen handled many types of cases. However, for nearly the last 35 years Allen has primarily handled injury cases. Randy Kester joined Allen in 1986 and they have been together ever since. After Allen and Randy began their partnership, their practices flourished. Throughout the years Allen and Randy have had the pleasure of being partners with many prominent attorneys. Allen and Randy's prior partners have moved on to start practices of their own, become city attorneys, judges, and county commissioners. During their time together Allen and Randy have received jury verdicts and settlements in injury cases totaling more than $100,000,000. During that time Randy also handled hundreds of criminal defense cases and domestic relations cases.
Mike Black joined the firm in 1998. Mike's areas of expertise include domestic relations cases, probate litigation and many other types of civil and business litigation. Mike has been an attorney for 27+ years and has represented an estimated 2,000+ clients. Mike also handles many types of transactional subjects such as contracts, real estate, probate and corporate matters.
After working in Oregon as a District Attorney and in Utah as a prosecutor with the Utah County Attorney's office for over six years, Matt Jube joined the firm. Matt's primary areas of practice are criminal defense and personal injury. Matt has handled hundreds of criminal cases and has tried dozens of cases to juries; both criminal and personal injury cases. Matt has an extremely successful track record in the courtroom.
Although it was a difficult decision to leave Springville because of its bonds to the community, the firm simply outgrew its office in Springville. In 2003 the firm completed the construction of its new building in Provo and made the move.
Tyler Young joined the firm in 2006 immediately upon graduation from law school. Since joining the firm Tyler focused his practice on civil litigation and injury cases. Tyler has handled hundreds of injury matters since joining the firm. Although most of Tyler's cases have resulted in successful settlements, Tyler has tried and arbitrated dozens of injury cases with successful verdicts.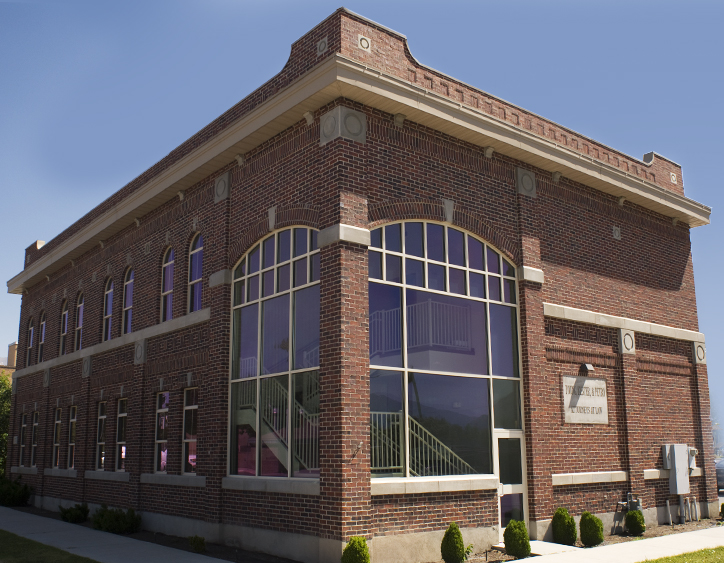 The five members of our firm have a wide array and successful track record of litigation and transactional experience. If we don't handle your type of case, our thirty plus years of association with other reputable national, state and local lawyers give us the distinct ability to refer you to one whose experience and reputation will serve your legal needs.
Jan Cherrington Ridd
Office Manager
Jan Cherrington Ridd has been Young, Kester, Black & Jube's bookkeeper/office manager since 2001. Her duties include human resources, payroll, taxes and accounts payable. She was born and raised in Springville, Utah and attended Brigham Young University. Jan spent 13 years as a bookkeeper/office manager for A&Y Building Supply. She also graduated from the Murdock School of Travel, and was employed for 17 years as a travel agent for Classic Travel in Orem and Christopherson Travel in Murray. Jan's extensive experience as a travel agent means she can get any attorney, anywhere, anytime – and back again in a day – even in a raging snowstorm when the airport is shut down…uphill both ways.
Jan has one son, Brent, who recently married Aubrie. Jan's husband is Kean Ridd, a PGA professional golf pro, and together they manage the East Bay Golf Course in Provo. As you might guess, other than her family, Jan's main interests are golf…and travel.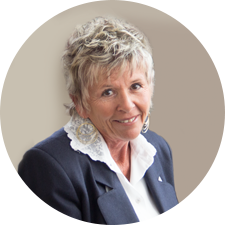 Toni Ely
Head Receptionist
Toni has been with the firm since 1987 when the firm was simply Young & Kester. Because of the tremendous discovery demands of the USX/Geneva case, Toni was originally hired to help administrate this case with over 2,000 plaintiffs.
After USX, Toni became the head receptionist and has been loyal to the firm for 27 years. She helps with typing, e-filing, organization, ordering and stocking supplies and filling in wherever needed depending on each individual attorney's caseload.
Toni claims her main job is entertaining clients on the phone and in the lobby, but the firm knows that it is Toni's knowledge of the area, and the people living in this area, that keeps the firm in touch with the community.
She enjoys her work and the people she works with – but her favorite people are her 2 grandchildren and the 9 others that call her "Grandma". She enjoys reading, yard work, and  supporting her family in  horse jumping, baseball, basketball, soccer, camping, traveling or anything else her family does.
Diane Keyser
Legal Secretary

Diane Keyser has been a Legal Secretary with our firm since October, 1993 and has 27 years of experience in the legal field. The cases she assists with are Family Law, Criminal Defense, Wills, Probate, Guardianships, Personal Injury and Adoption. Prior to working in Utah, she worked at firms in California which specialized in Insurance Defense and Subrogation.
Her favorite activity away from work is spending time with her husband, Doug. She is a preparedness person and enjoys learning, reading, walking, hiking, gardening, cooking, and beekeeping with her husband.
April Martindale
Legal Secretary
April has been with Young, Kester, Black & Jube since October 2014. Her comical personality, as well as her ability to connect with people, make her fun to be around both staff and clients. She is responsible for filing, record requests, scheduling appointments, and computation of damages. She says, "I don't have one favorite part about my job, I love all my job responsibilities."
April has a background in dental assisting, which has helped her learn about the importance of insurance and billing.
She is passionate about her family. Her family includes her husband, Ben, and four children: Taylor (13), Corben (11), Gavin (10), and Sienna (6). April is a huge fan of the Washington Redskins football team! She travels to see them and never misses a game.
Monica Broadbent Whitesides
Paralegal
Monica is the newest employee at Young, Kester, Black & Jube and brings over twenty five years of experience as a paralegal to the position. She began her career at a firm that focused on insurance defense litigation. In that position she learned to to analyze a case and quickly determine the most important evidence and issues. After fifteen years defending claims, Monica "switched sides" and began working as a negotiator for a firm that specializes in representing individuals who have been injured in automobile accidents. This job involved extensive communication with insurance adjusters and clients and required her to understand and recall the extensive details of each case she handled. Monica prided herself on finding creative solutions to tough cases and was responsible for thousands of settlements during her ten years at that position. With her recent move to our firm, Monica is thrilled to to get back to a more traditional paralegal position as she is fascinated by the law and loves being part of a case from the initial interview through a final resolution. Monica is a fierce advocate and takes her responsibility towards our clients very seriously.
When not at work, Monica enjoys traveling with her family. Her favorite vacations include Mexican beaches with her husband, and Disneyland with their children. She enjoys running and biking and has run over 20 marathons and completed multiple 100 mile bike tours. Reading has been a passion of Monica's since she was a young girl and she still loves to get lost in a good book.
Get Your Free Consultation.
If you have any questions, or would like to get started on your case, we would love to help!
Contact Us